Are you debating on purchasing a new pair of running shoes and are unsure which brand to go for? Here, we will analyze the differences between Hoka vs. On Cloud shoes in terms of their performance aspects, fit & comfort levels, price & value ratio as well as sustainability efforts so that by the end of this post you can make an educated decision when it comes down to selecting your next shoe purchase.
Short Summary
Comparing Hoka and On Cloud shoes for 2023? Consider design features, performance aspects, target audience & fit/comfort.

Hoka offers more responsive ride with stability while On Cloud provides superior cushioning and shock absorption.

Both brands offer great value for money plus sustainability efforts to reduce environmental impact!
Hoka and On Cloud: The Main Differences
When it comes to running shoes, two running shoe companies that have been gaining attention recently are Hoka running shoes and On Cloud running shoes. Today we compare Hoka vs On Cloud shoes for running.
Their designs vary dramatically. While Hoka is famous for their maximal shoe with an ultra-cushioned sole, On Cloud has perfected a sleek look via the use of revolutionary cloudtec technology in its shoes.
It's important to note how these two running shoes differ when considering design features, performance aspects and target market.
For example, one may be looking for style while another might desire reliable cushioning – so let's take a closer look at what makes both companies unique from each other!
Design Features
When it comes to shoes, Hoka shoes tend to have an emphasis on cushioning and support. Some people refer to this as the "cushioned ride".
With thick soles, plush materials and Meta-Rocker technology (which combines a low heel-toe drop with rounded sole shape), they offer runners the chance for a smooth ride as well as energy return without muscle fatigue.
In particular, their Bondi & Clifton models are popular options amongst customers seeking such benefits from footwear.
Hoka shoes also offer a carbon fiber plate which improves running economy, meaning runners can run faster and more efficiently while expending less energy.
On Cloud shoes are known as "stability shoes" because they specialize in providing more stability, using its patented CloudTec technology plus Helion superfoam material which is ultralight yet still gives great energy return.
This makes them ideal for trail running enthusiasts who want both a soft landing and powerful takeoff when tackling rough terrain or uneven surfaces.
Both shoes offer unique approaches to shoe design, but it ultimately boils down to whether you prioritize responsive cushioning over greater stability or vice versa.
Performance Aspects
Hoka and On Cloud shoes are also good for people with plantar fasciitis and provide enough cushioning to make them super comfy when compared to other brands.
Both provide high quality materials and advanced technology to make them the preferred shoes for most runners.
Deciding on which shoe is best, depends on what you need from them as to which brand is better suited for you.
Hoka offers an improved ride due to its Meta-Rocker construction providing a faster transition between heel strikes and toe offs while also providing more stability in its midsole along with extra support around the arch area of the foot.
This makes it ideal if you're seeking superior cushioning combined with reliability during long runs or walks alike.
On Clouds have one main advantage over Hoakas, they feature CloudTec Technology giving enhanced shock absorption plus lightweight durability making them perfect everyday shoes when comfort and responsiveness matter most.
Both offer excellent performance choices depending upon how much cushioned running time one needs from their footwear alongside other factors such as style.
It just comes down to personal preference when deciding which shoe provides optimum satisfaction levels given particular demands!
Target Audience
Shoes from Hoka are among the best running shoes as they provide extra cushioning and support which helps runners to go longer distances faster.
On Cloud offers a fashionable look that is combined with Swiss engineering, focusing on those who value fashion but want their trainers also for function in mind.
Both brands offer an extensive range of choices to suit various types of running styles or preferences. For instance, trail runners such as Cloudultra cater mainly towards ultramarathon or endurance running while other everyday products have been made available for everyone else looking for more basic needs when it comes down to selecting shoes specifically suited toward them personally.
In-Depth Model Comparison: Hoka vs On Cloud
Let us take a deeper look at specific models of the two running shoes brands, Hoka and On Cloud. We will compare different types such as stability, neutral cushioned and trail in order to get an insight on which shoe might fit your needs best.
This close inspection should assist you in picking out the right pair that satisfies your expectations for running performance. To make sure no essential information is missed during our comparison, we are going to include key terms like "running shoes", "cloud shoes", stability ones and simply "shoes" throughout this discussion.
Stability Running Shoes
Running shoes with added stability are perfect for those runners who overpronate or have flat arches. The Hoka Arahi 6 model is designed to support and control this type of foot by offering heel clutches, J-Frame technology that prevents inward collapsing and a Meta-Rocker design to make strides more effortless. For its part, the On Cloudflyer 2.0 combines a unique combination of cushioning from its CloudTec sole plus a Speedboard element helping propel feet forward while still providing sufficient extra support required in such instances. Ultimately it depends on one's personal preference when choosing between these two models as they both offer an ideal balance between comfort, reliability and performance.
Neutral Running Shoes
Running shoes made for neutral gaits without extra stability features are offered by both Hoka and On Cloud. The Clifton 9 from Hoka provides runners with a comfortable, cushioned experience while the Bondi 8 gives off an equally plush ride. For those wanting something firmer and more responsive then the On Cloudgo or On Cloudsurfer might be your choice of shoe.
No matter what preferences you have when it comes to running shoes, there is likely one that caters specifically towards neutral runners that matches them perfectly!
Cushioned Running Shoes
Running shoes equipped with cushioning focus on providing comfort and absorbing shock, making them great for runners looking to experience a plush ride. The Bondi series from Hoka is popular because of the higher amount of padding as well as its balance when running in their models 7 or 8. On Cloud also has multiple options available that meet this criteria such as the cushioned Cloudstratus offering two layers of clouds for maximum protection against impact, while Cloud X provides just enough support yet remains lightweight and flexible, catering to different preferences so you can find your ideal pair easily between both brands.
Trail Running Shoes
If you're looking for running shoes designed to provide traction, stability and performance on any surface, then Hoka's trail runners with their hi-traction outsoles and lugs are a great choice. Alternatively, On Cloud offers Missiongrip rubber sole technology in its selection of trail running footwear which helps keep your footing secure across all terrains.
No matter if it's an uphill climb over rocks or just some muddy trails, both Hoka & On Cloud have the perfect kind of shoe tailored to your needs as well as individual preferences when selecting suitable footgear specifically intended for these kinds of activities.
Fit and Comfort: Hoka vs On Cloud
It's time to focus on the fit and comfort of running shoes from Hoka and On Cloud, as this is an important aspect when deciding which pair is best for you. The ideal shoe should have a good performance level, but also feel comfortable while wearing them.
In our evaluation, we will be looking at sizing differences between these two brands, toe box space provided by each type of shoe along with their overall feel. All in all, making sure that any potential perfect pair fits not only your style needs but more importantly feels great when worn!
Sizing and Fit
When selecting running shoes, take into account your foot type and inspect the size charts of each brand to get a precise fit. Hoka footwear typically runs true-to-size with more cushioning around the toe box while On Cloud models tend to be on the smaller side. Hence, if you are an avid long distance runner, it's advisable to buy one half or full size bigger for these brands.
Toe Box Space
Hoka shoes are well-known for the wider toe box they offer, providing adequate room to let your toes move freely yet keeping them securely in place. The Hoka One One Bondi 6 is especially famous due to its extra spacious toe box area.
When considering running shoes, it's very important that there's enough space provided in the toe region so you have a comfortable feel while on longer runs, unfortunately no specific information about this part of On Cloud Shoes can be found though.
Overall Feel
When it comes to comfort and support, Hoka shoes are renowned for their plush cushioning that gives a relaxed feel. On the contrary, Cloud footwear features a firmer response providing an optimal blend of cushioning with enhanced performance.
Ultimately, what kind of shoe you choose between these two brands depends on your running needs as both offer unique properties designed specifically for different types of runners.
Price and Value: Hoka vs On Cloud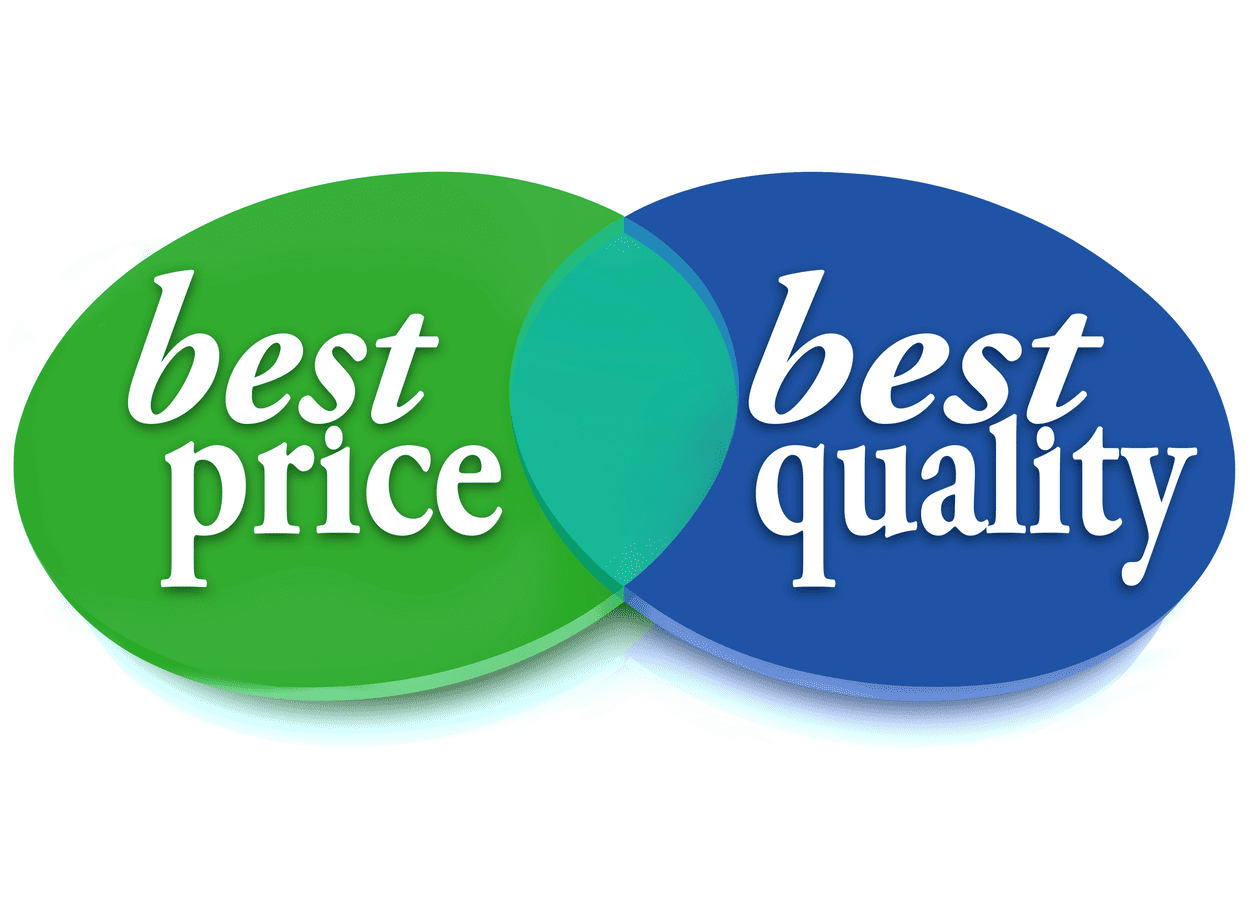 When it comes to selecting a new pair of running shoes, cost and quality are key points for consideration. Comparing Hoka versus Hoka. On Cloud shoes will allow you to weigh up the price range, longevity, and overall value against each other in order to make an educated decision about which brand is right for your needs. Typically, hoka sneakers tend towards being more expensive, but they also offer higher durability than their cloud counterparts on average.
Price Range
When it comes to running shoes, Hoka and On Cloud models share a similar price tag. Both brands feature well-known options costing around $150. Specifically, consumers can expect On Clouds to range from approximately $100 – 200 while Hokas usually start at about half of that amount. Going up in price until reaching as high as $250 for certain types or designs. It really boils down which features you're looking for – and if any sales are happening!So always shop carefully when selecting the right pair of shoes!
Durability and Lifespan
When choosing running shoes, it's important to consider the model and material used as well as the environment in which they will be worn. Both Hoka and On Cloud footwear are renowned for their durability, with an average lifespan of between 300 to 500 miles depending on factors such as those mentioned above. If you're looking for a pair of shoes that offer lasting value, either brand could provide what you need.
Value for Money
When looking at performance, comfort and longevity, both Hoka shoes and On Cloud footwear offer great value for money. Selecting one out of the two brands is contingent on what your individual requirements are in regards to running as well as budget constraints you may have.
By carefully taking into account all components covered in this blog post article, it will equip you with enough information so that when choosing a pair of running shoes suited specifically to your own needs can be easily accomplished.
Sustainability Efforts: Hoka vs On Cloud
When it comes to running shoes, sustainability is becoming an ever more important factor for consumers. This article will look at the environmental commitment of both Hoka and On Cloud in terms of materials used, production processes followed and future goals set by each brand. In this way, we can ensure that customers make a decision that reflects their personal values regarding sustainable practices.
Hoka has dedicated itself to incorporating recycled components into its footwear designs. These include items such as repurposed polyester, which helps reduce waste generated from making new fabric products from scratch. They strive to minimize any pollution created through its manufacturing process while still delivering exceptional quality trainers, promising transparency throughout every stage so buyers are able track where their product came from.
Eco-Friendly Materials
When looking for running shoes, it is important to consider the environmental impact of their materials. Hoka has made a commitment to producing eco-friendly footwear and often uses recycled polyester (rPET) sourced from plastic bottles or cans in its products. Unfortunately, there's no detailed information available on what exactly goes into making On Cloud shoes. They too are likely utilizing sustainable material sources.
Production Processes
On Cloud shoes have developed the On Running Cyclon, a fully recyclable running shoe. The subscription model enables users to exchange old models for new ones, and utilises worn-out footwear as material for creating fresh products. This indicates their dedication towards reducing environmental harm and increasing sustainability. Hoka is not mentioned in terms of production processes, but this pioneering way highlights the commitment of On Cloud on matters concerning eco-friendly measures.
Future Goals
Hoka and On Cloud are committed to ensuring that athletes of all backgrounds can achieve their best potential while striving towards a future with greater sustainability. They plan to accomplish this by providing shoes which offer the ideal blend of support, cushioning and responsiveness combined with eco-friendly materials in order to reduce emissions within the running shoe industry.
Summary
When searching for the ideal pair of running shoes to suit your needs, consider all aspects such as design, performance, fit and comfort to value and sustainability. Both Hoka One One and On Cloud offer a selection of quality footwear with different features including maximum stability or responsive ride capabilities, ensuring there is something available no matter what you need! Ultimately, by taking into account these factors you are sure to find the perfect shoe match for an elevated running experience.
Frequently Asked Questions
What is better than HOKA?
New Balance offers a great solution to battle overpronation with their selection of stability and motion control shoes, which are made for extra cushioning and support. They have developed technologies that offer enhanced levels of both stabilization and movement control so you can reduce injury risk while maximizing performance potential.
What compares to On Cloud shoes?
Running shoes are a specialty for both Hoka One One and On Cloud, making it easier for customers to find the right fit depending on their individual abilities and foot structure. The brands also have selections of hiking footwear, occupational gear, as well as recovery options available.
Why is everyone wearing Hokas?
Enjoying comfort and cushioning, runners love wearing HOKA shoes to help slow the velocity of the foot as it hits the ground.
How long do Hoka and On Cloud shoes typically last?
The durability of Hoka and On Cloud shoes can vary, on average they will last for approximately 300 to 500 miles depending on the specific type and environmental conditions in which you are running.
Do Hoka shoes run true to size?
Generally, Hoka shoes fit true to size, although On Cloud shoes may require sizing up.
For long distance runners, it's best to go up one size for the most comfortable fit.