Red light therapy wands and devices are all the rage now. This treatment has gained popularity as an effective, non-invasive solution for various skin issues, from acne to aging.
With an array of red light therapy devices on the market, it can be overwhelming to find the perfect red light therapy wand for home use and just hearing "infrared light therapy device" can be a little intimidating.
These miracle devices can increase collagen and elastin production, enhance wound healing, remove dark circles, and they're great for people (like me) with sensitive skin.
Fear not, as we've compiled a list of the top 9 red light therapy wands for home red light therapy, catering to different needs and budgets, ensuring you find the perfect device to achieve radiant, healthy skin.
Short Summary
SolaWave Advanced Skincare Wand is the best overall home red led light therapy wand for comprehensive skincare treatments.

Joovv The Go 2.0 is the most portable option with smartphone compatibility and portability features.

Skin Gym Revilit LED Light offers an affordable solution with various features for budget shoppers.
Best Overall Red Light Therapy Wand: SolaWave Advanced Skincare Wand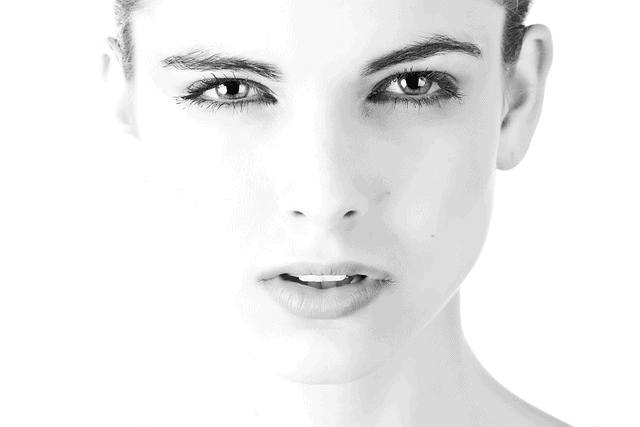 The SolaWave Advanced Skincare Wand is renowned as the top red light therapy device for home use. Combining microcurrent, LED lights to emit red light, sonic vibration and therapeutic warmth, this product works to tackle skin concerns like fine lines, uneven skin tone or dark spots in an all-encompassing treatment.
It has many user friendly features such as a rechargeable battery and automated 3 minute timer which makes this red light device ideal for regular skincare routine maintenance.
Users can expect their skin's appearance to look tighter, toned & lifted, see rreduced inflammation/redness and anti aging benefits.
The Solawave Bye Acne spot treatment can also treat acne painlessly!
This red light therapy treatment also offers greater absorption of products used alongside facial massage providing tension relief that rejuvenates discoloration plus more!
The SolaWave Advanced Skincare Wand is my choice to stimulate collagen production and for treating my fine lines and wrinkles.
Plus there's even greenlight mode included on this very versatile tool making investing into your own healthcare worth every penny spent!
Most Portable Red Light Therapy Wand: Joovv The Go 2.0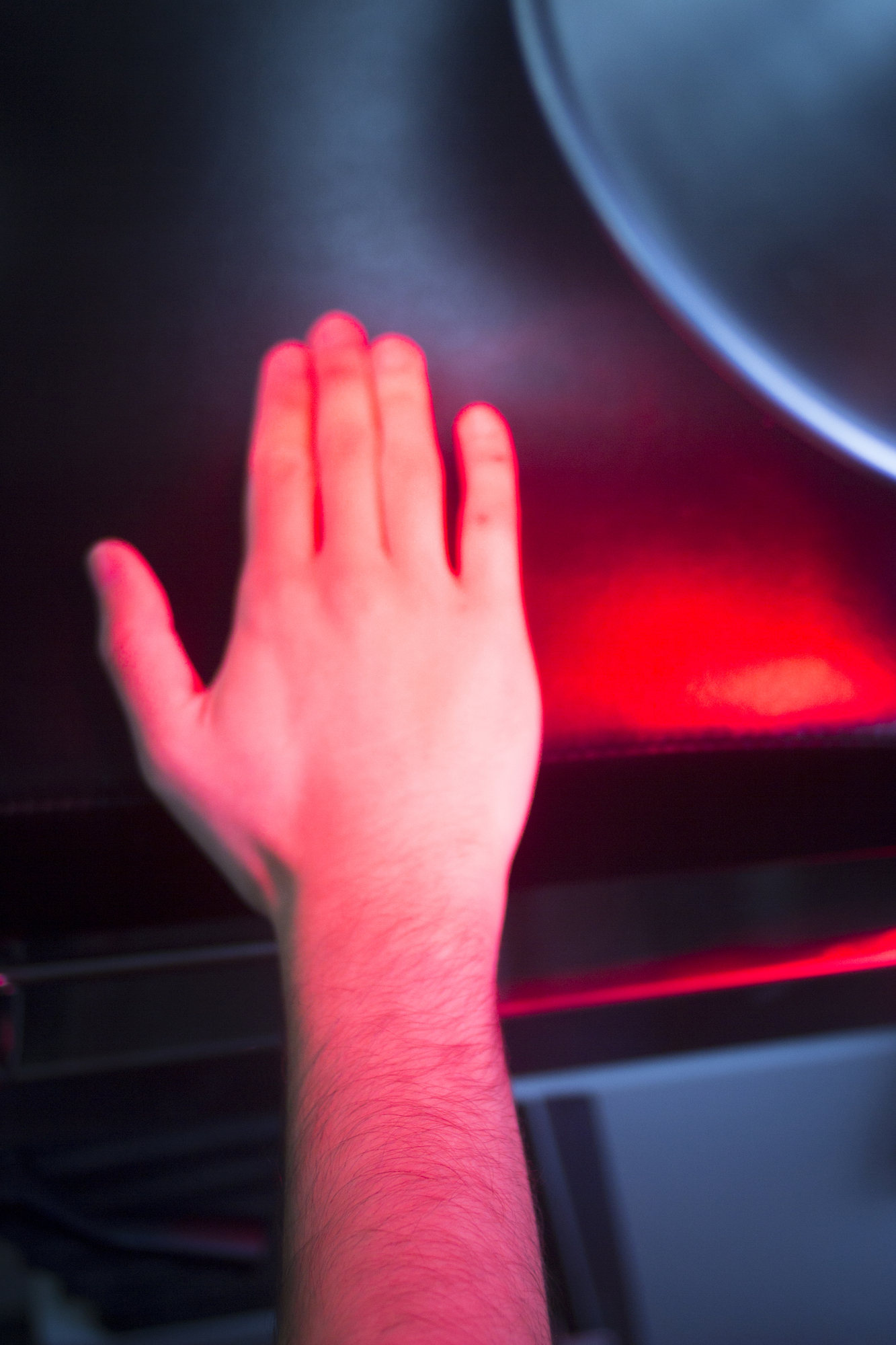 For travelers and those on the go, Joovv The Go 2.0 offers a unique red light therapy wand that is ultra-portable for targeting small areas like elbows or knees.
This device includes integration with smartphones, which makes it extremely user friendly while maximizing its versatility and it takes only a few minutes a day.
The Go 2.0 enables you to keep up with your usual home light therapy routine when away from home, as well as providing targeted treatment of specific concerns without having to buy a larger machine.
Making this an ideal product for anyone in need of compact yet reliable equipment used specifically for treating using red lighting technology!
This amazing bit of tech allows customers access to portability together with control through connecting their phone plus provides all users capabilities such portable usage anytime they choose during trips away – or even just keeping handy at home, whilst benefiting from smaller size allowing tailored treatments exactly where needed simply by pointing directly onto desired area!
Whether someone desires easy carrying capability mixed seamlessly alongside extra features derived via connection between smartphone and wherever creative uses are concerned, evidently "Joovv The Go 2" qualifies spectacularly being the desirable choice expressly due to primary reasons ranging greatly special characteristics above high level effectiveness found within Red Light Therapy applications provided exclusively by modern technology!
Best Budget-Friendly Red Light Therapy Wand: Skin Gym Revilit LED Light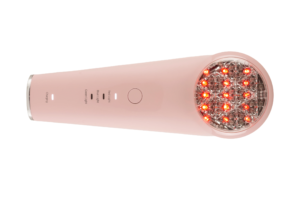 If you're in search of an economical but effective red light therapy wand, the Skin Gym Revilit LED Light is your perfect choice.
From $80 to above $800, this device offers great value for money with no compromise on its effectiveness.
With numerous advantages like strengthening skin resilience and minimizing swelling due to targeting sweat glands, as well as tackling inflammation & anti-aging issues, it's essential that one takes into account features such as multiple spectrums, auto off switch or a face mask while picking out their ideal toolbox remedy at home.
Skin Gym has an array of red light devices and they even have a red light therapy mask which is ideal to boost collagen production.
The Skin Gym Revilit LED Light proves without doubt that reaping the benefits of light therapy does not have to be costly! It's budget friendly, enabling users to tackle all kinds of skin problems efficiently.
Helping them save up too by choosing wisely makes sense right?
Best Red Light Therapy Wand for Acne: Dr. Dennis Gross DRx SpotLite Acne Treatment Device
The Dr. Dennis Gross DRx SpotLite Acne Treatment Device is your perfect solution if you're struggling with acne-prone skin.
This device utilizes red and blue light to combat breakouts that come up, as well as prevent them from reoccurring.
The two separate lights serve different purposes: the red boosts natural cellular regeneration while the blue targets bacteria on your face, which can be a cause of new blemishes developing.
Aside from clearing existing pimples, there are countless other benefits to using this light therapy wand.
These benefits include skin rejuvenation, decreased scarring, promoting healthier overall skin texture and complexion plus treating active acne.
This handheld device has also been found effective at averting future facial disruptions altogether when used consistently over a time period of several weeks or more. With every use, you'll be sure to see amazing results!
Utilize both colored rays thanks to the Dr. Dennis Gross DRx SpotLight Acne Treatment Device to achieve beautiful clear looking dermis quicker than ever before possible!
Best Multi-Functional Red Light Therapy Wand: MZ Skin Light-Therapy Golden Facial Treatment Device
The MZ Skin Light-Therapy Golden Facial Treatment Device is a red light mask device (not a wand) that is innovative and versatile device which provides a personalized red light therapy experience.
With its adjustable intensity, timer settings and rechargeable battery, it offers various customizable treatments for addressing skin concerns such as fine lines, the production of collagen and elastin, sun damage or scarring among others. Everyone with any type of skin can benefit from this device's features!
By using this tool, people are capable of choosing their own treatment based on what they want to achieve when trying out different levels of red light services that will be convenient according to their specific needs in terms of skincare.
Its multiple options make possible treating issues like strengthening skin cells as well as getting rid of acne marks or blemishes.
Finally, the MZ Skin Light Therapy Golden FacialTreatment has all one could need for creating a unique customized method applied directly on himself/herself.
Best Red Light Therapy Wand for Anti-Aging: LightStim for Wrinkles
Many people strive to keep their skin looking youthful and vibrant, leading them to discover the potential of red light therapy.
The LightStim for wrinkles is a popularly rated device that can tackle wrinkles using multiple wavelengths when applied consistently.
The advantages one might gain from this particular product include: diminishing fine lines and wrinkles, treating acne symptoms, and rejuvenating the complexion overall.
Improving tone/texture, shrinking pores size while increasing absorption rates as well as stimulating collagen production which ultimately leads to achieving a more radiant look.
For optimal results it's recommended utilizing this tool 10-15 minutes every two or three days to bring smoother texture on your face with decrease in wrinkle visibility plus improved general complexion enabling you fight aging process by gaining younger looks again!
With regular use of LightStim many may enjoy healthy benefits such as brighter glowy skin, reduced wrinkle appearances resulting in restoring youthfulness.
Employing its help into everyday skincare routine grants softness — unique opportunity allowing users obtain desired aesthetic appearance without unnecessary discomfort during treatment itself.
Best Red Light Therapy Wand for Inflammation: Foreo UFO 2
The Foreo UFO 2 is the ideal red light therapy wand for calming inflammation. Combining LED and infrared lighting with sonic pulsations, this sophisticated device helps restore skin tone and texture while soothing irritated areas on the face as well.
Reducing wrinkles and fine lines. To redness are among its numerous benefits – a one-stop treatment that caters perfectly towards those looking after their inflamed complexion.
Not only does the Foreo UFO 2 provide proven solutions when dealing with inflammation, but also promotes improved overall skin health through constant use of red light therapy courtesy of both LEDs as well as infrared lights contained within the device itself. Providing users with an incredibly easy method for therapeutic healing purposes at home or elsewhere too!
Furthermore,the superior features presented by such technology makes such technology superior. The Foreo UFO 2 effectively stands out from all other existing products currently available today in regards to mitigating various types of major skin concerns – giving users access top grade quality results especially appropriate when needing comprehensive treatments down right away should they arise suddenly later on.
Best Red Light Therapy Wand for Hair Growth: iRestore Laser Hair Growth System
The iRestore Laser Hair Growth System is a non-invasive light therapy wand that can help promote hair growth and improve scalp health.
According to research, exposing human follicles to red light for five minutes every other day extends the length of each hair's active stage. Thus resulting in longer locks.
To reap optimal results, it is recommended that users use this device for 25 mins biweekly over three to six months, noticeable improvements are said to be observed within weeks!
The continuous application of such intense reddish photons effectively kicks off dormant strands allowing enhanced levels of scalp nourishment which will result in healthy stronger looking hairdo's.
Best Red Light Therapy Wand for Customization: TheraBody TheraFace PRO
The perfect device for anyone wishing to personalize their red light therapy experience is the TheraBody TheraFace PRO.
This red light therapy device provides users with a variety of attachments which allow them to customize their skincare routine and target particular skin troubles effectively.
This clever technology includes an all-encompassing red and near infrared light therapy mask plus it gives off a soothing luminosity enhancement treatment that will revitalize your complexion, leaving you feeling refreshed!
With the right attachment selected, this equipment can be used as part of your individual regimen tailored exactly around any specific needs or concerns involving your epidermis.
If you're looking for radiant, healthy skin, then utilizing the advantages provided by such things as therapies using both visible spectrum (red) & invisible spectrums (near Infrared) thanks to possessing The Therabody therapro should give excellent results!
Summary
By utilizing a red light therapy wand in your home, you can treat various skin concerns such as acne and even stimulate hair growth.
Our list of the top 9 red light therapy devices use at home enables you to select one that caters specifically for your requirements, providing healthy glowing skin with its powerful effects.
Red light is the solution if you are looking for an easy yet effective way to upgrade both look and feel of your complexion's health!
Frequently Asked Questions
How do I choose a red light therapy at home?
When selecting a red light therapy apparatus, take into account the irradiance and frequency of the product as well as its treatment coverage area, customer feedback concerning it and brands such as XEN LED, Pearl Xen or Total Xen. To make sure you are choosing correctly, ensure that quality standards have been met with your chosen device for optimal benefit from this type of light therapy.
Do red light therapy wands really work?
RLT (Red Light Therapy) appears to have potential in decreasing wrinkles, redness, acne scars and other aging signs. Evidence suggests that while some skin improvements can be noted, they tend to be short-term so regular use is advised for optimal outcomes.